This portion of the course is the most complex part of the series by far, this includes interactions with the back in the latissimus dorsi, the neck in the trapezius muscles, the upper-arms, the chest in the pectoral muscles, the ribs, and even to some extent the breasts.
Here are some demo videos showing the shoulder articulation on Princess Verachantesse, the shoulder rig we will be putting onto Monette Taida:
Lesson Sessions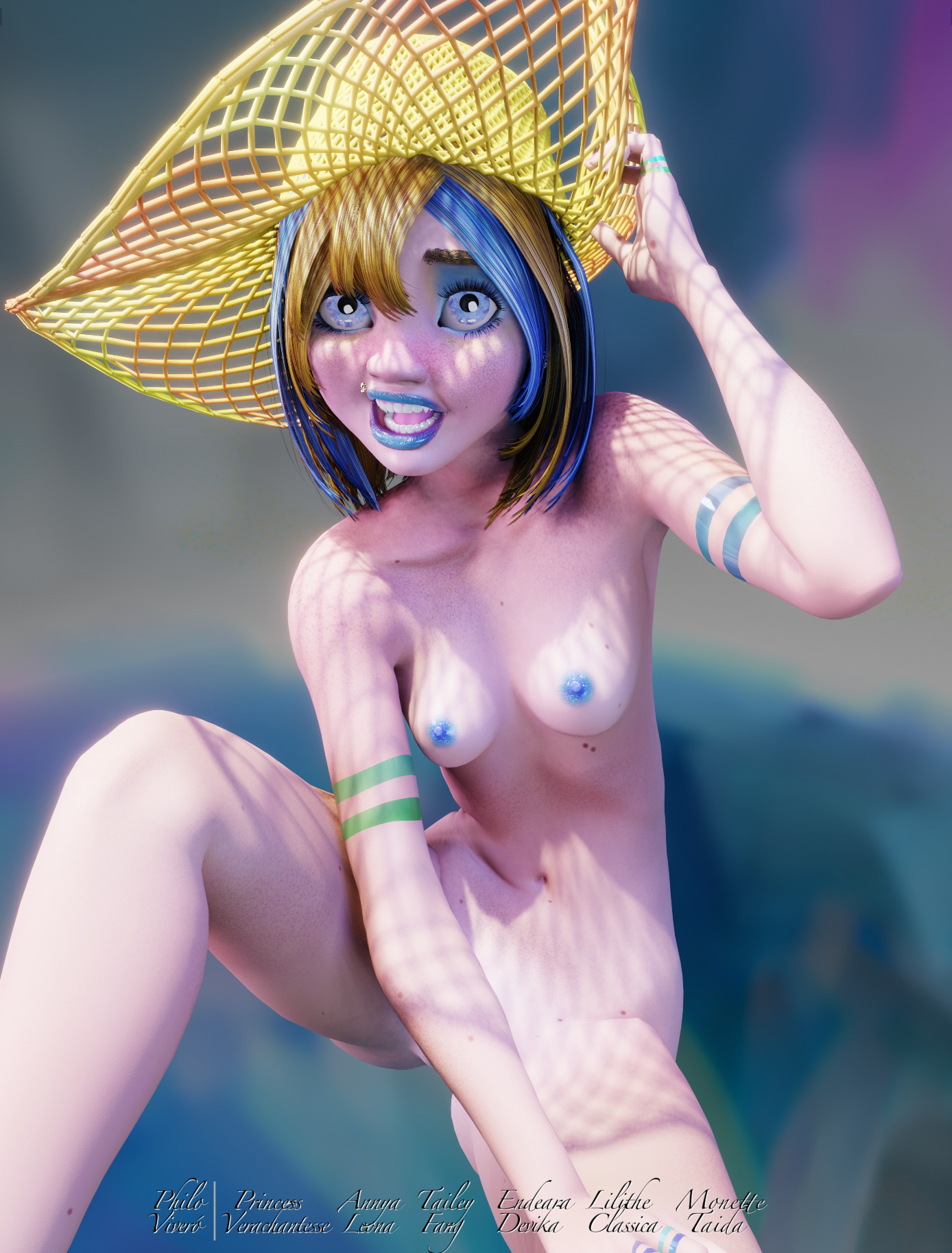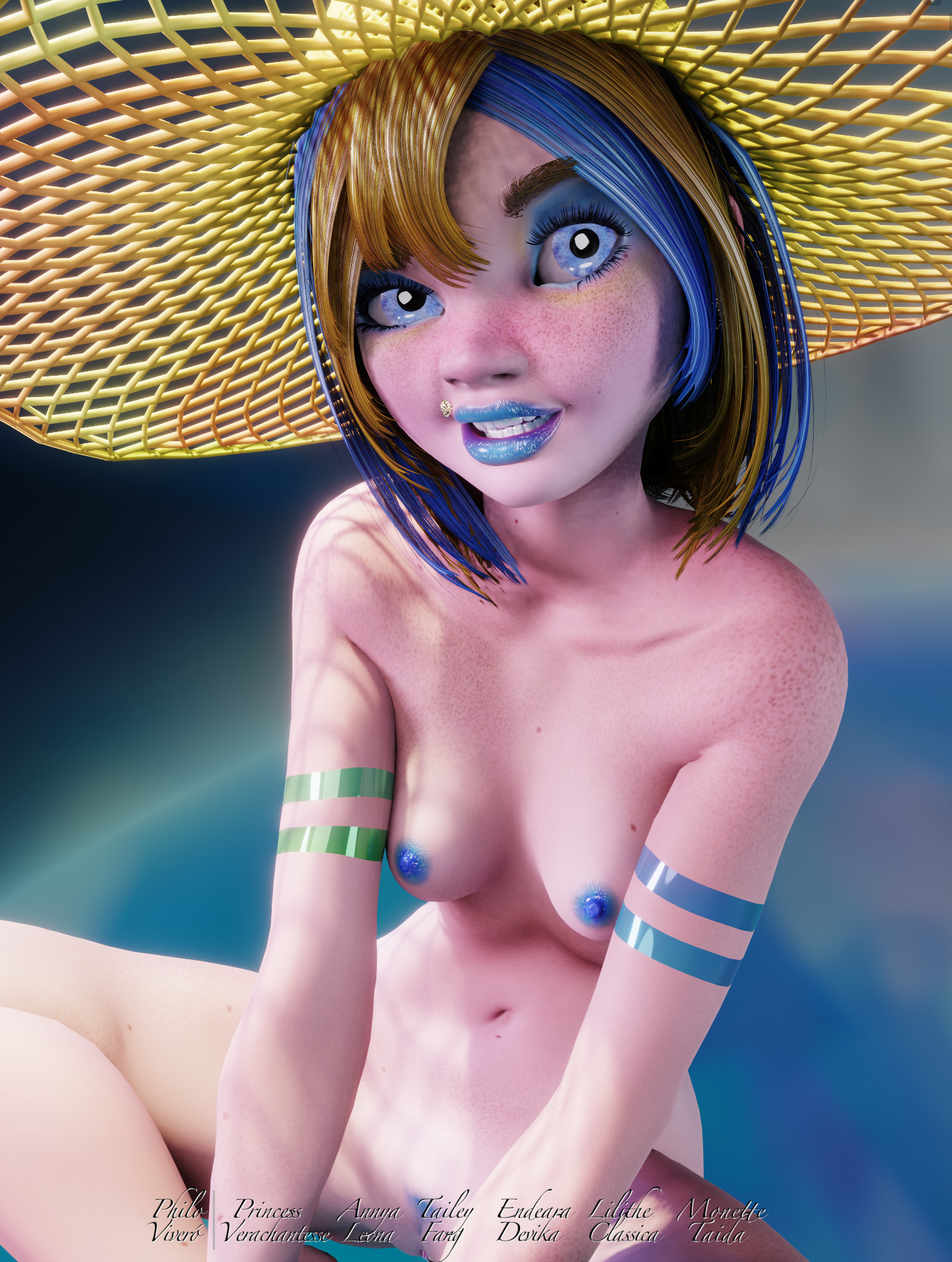 Because of the complexity of this joint, this lessons is broken up into 10 sessions.
(8m19s) FREE Technical Overview
(3m13s) Preparation - What we'll be doing.
(5m45s) Overview: Hierarchy and Relationships I - Breast, Pectoral, Clavicle, Arms, Scapula.
(2m26s) Overview: Hierarchy and Relationships II - Trapezius and chest resizing.
(14m58s) Sternum and Pectorals I, all bones deleted, adding them back in.
(21m6s) Pectoral Finish and Breast Stretch. Breasts are looking really nice at the end.
(15m6s) Ribs Overview and Placement, making the deforms of the midsection look reasonable.
(13m12s) Trapezius, the bald Monette and her beautiful neck.
(15m00s) Trapezius wrap-up and the Latissimus, arms pressed into the body.
(17m58s) A minimal Scapula Placement and some Latissimus Mods. Surprise anatomical correctness.
Supporting Me
If you would like to support the free work I do, the extensive videos and documentation, and the community Discord server (click here to get in!) please head over to my Flipped Normals store and either buy a character, or a tutorial. Just spend whatever amount of money you feel equals the value I bring to the world. I also have a Gumroad page.
Bone Hierarchy
Here's the hierarchy mentioned in the Preparation video and covered in the Hierarchy and Relationships videos:
Chest Resize (child of chest, the spine behind the ribs)

Clavicles

Trapezius stretch target
Scapula

Shoulder leadin

Upper Arm
"Deltoid Bone" (upper arm .1 rotation parent of stretch targets)

2x Pectoral stretch targets
Latissimus stretch target

Breast stretch target (bottom of breast)
Sternum

Pectoral Inner

Pectoral Outer
Breast Stretch Master

Breast rig (breast mass and nipple)
Educational Offerings
We have two offerings. The first is a ~30-minute free technical overview video. This includes all the bones, their relationships, constraints, drivers, and some discussion. The second is a multi-hour multi-session lesson where we place all the bones from scratch.
There is a lot of complexity to this section of the rig, which is evidenced by, for example, the error I make setting up the trapezius. As noted in the Hierarchy and Relationships section of the course, the bottom of the trapezius is a child of the chest resize bone, so that the trapezius will be resized along with shoulders and other parts of the chest when resized; but when setting it up for real, I forget this, and make both children of the sternocleidomastoid. Doing it this way removes the need for a "copy location" constraint on the trapezius bottom, but also removes the nice deforms for resizing the chest.